Automotive IT Platform Research Section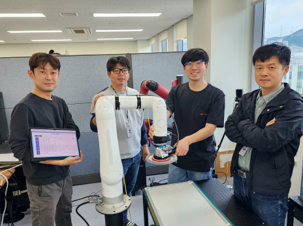 Development of Sensor-Fusion Platform for Automotive Electronics

The Automotive IT Platform Research Section has developed sensor-fusion platform for smart vehicle applications. This was developed by using intelligent automotive electronics and exhibits a high level of decentralization and complexity. The platform enables vehicles to recognize its surroundings in real time, day and night. Moreover, we offer technical support to the automotive parts manufacturers in Daegu-Gyeongbuk region. Consequently, we support the manufacturing business to strengthen their technical capacity and succeed in their product commercialization.

In the pursuit of these purposes, we survey the demand for automotive parts manufacturers in the Daegu-Gyeongbuk region, and develop related basic technology through a collaborative research with the manufacturers. In addition, we support quality control and safety tests for the manufacturers and continue to stay in close contact with the manufacturer for business expansion to the international market.

Director Park, Mi Lyong
TEL.

+82-53-670-8088

FAX.

+82-53-670-8008