Quality Innovation Center
Quality Innovation Center is an institute-wide integrated Research and Development support organization, consisting of Quality Innovation Section, Research Information Service Section, and Knowledge Sharing and Collaboration Platform Development Section.

Quality Innovation Center provides consulting services to research project managers and is responsible for the research quality management including ISO9001 and ETRI's own Quality Management System called Q-mark. Quality Innovation Center manages the scholarly research outputs of ETRI and conducts an in-depth analysis on research performance and topics. Establishing systems for inter/intra institutional communication and collaboration is an important role of Quality Innovation Center as well.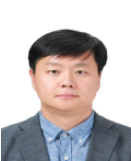 Executive Director YI, Sung Won