Network Research Division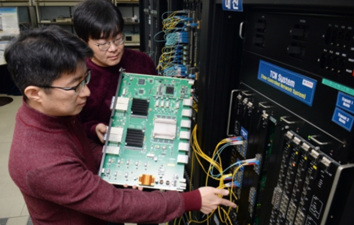 Network Research Division aims to conduct research and development of the core and commercialization technologies for network infrastructure as a key growth engine of the Fourth Industrial Revolution. The network infrastructure will support the realization and advancement of emerging services including high-speed and broadband services to cope with ever increasing data; hyper-connectivity services between humans and things; ultra-immersive services that offer interactive experience beyond the limitations of people, time and space; and super-intelligence services giving efficiency and convenience beyond the human intelligence.

In order to lead the intelligentization of nation we promote R&D in six different technology areas: ultra high-speed optical networking technology, ultra-low latency networking technology, intelligent-based networking technology, data-centric networking technology, 5G / 6G mobile core networking technology and ICT integration test technology.

Assistant Vice President KIM, Sun Me