Nationwide Research Center
As the key IT staff who are the driving force behind the nation's growth are located in various parts of the nation, Korea's leading role in IT is secured for the future.
THE MAIN OFFICE (DAEJEON) T.+82-42-1466-38
▪ Address : 218, Gajeong-ro, Yuseong-gu, Daejeon, Republic of Korea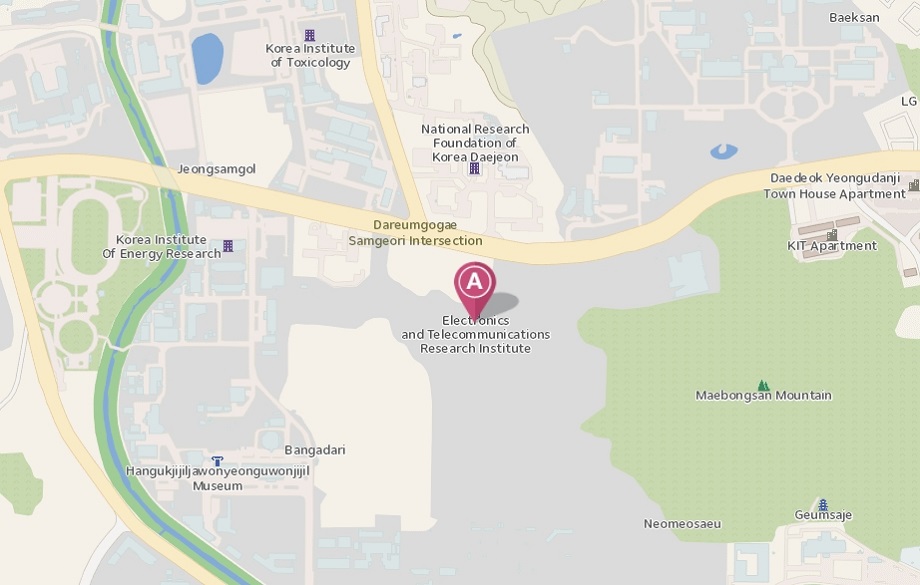 Airport Bus Limousine Stop
Information on the bus limousine to Daejeon is available at the transportation counter (near exits 2, 4, 9, and 13) Bus tickets can also be purchased at these counters. Please note that the bus limousine stop for Daejeon is located 9D, which is in front of the passenger terminal building.
1,14

Emergency

2A,2B,9A,9B

Bus for Incheon

3A,13B

Shuttle Bus, Crew, Hotel

3B~6B,10A~13A

Bus for Seoul

7A~8B

Bus for Gyeonggi

3C,4C,13C

Private Car

4D

International Taxi

5C~8C

Taxi

9C~10C

Bus for Other Province

1C,12C

Chartered Bus

14C

Shuttle Bus

1~14, 9C, 9D, 10C

Bus Stop
Information
Inside Bus Ticket Office
Outside Bus Ticket Office
Airport - Dongboo Cross-Country Bus Terminal Center
Dongboo Cross-Country Bus Terminal Center
Route
Daejeon(Deluxe)
Bus type
Limousine (Deluxe)
Interval
20~40min.
Travelling Time
180~200 min
First Bus
to Airport
03:20
to Dongboo Cross-Country Bus Terminal Center
06:00
LastBus
to Airport
19:10
to DongbooCross-Country Bus Terminal Center
23:30
Fees
KRW 23,100(night KRW 25,400)
Vendor Name
Geumnam Express
Contact
042-584-7770
Time line of departing Buses
06:00, 06:20, 06:40, 06:50, 07:00, 07:10, 07:20, 07:30, 07:40, 07:50, 08:00(Se-Jong city),08:10, 08:25, 08:40, 08:50, 09:10, 09:30, 09:40, 09:50, 10:10, 10:20, 10:40, 11:00, 11:20, 11:40, 12:00, 12:20, 12:40, 13:00, 13:20(Se-Jong city), 13:40, 14:00, 14:20, 14:40, 15:00, 15:20, 15:40, 16:10, 16:30, 16:50, 17:10, 17:30, 17:40, 17:50, 18:10, 18:30(Se-Jong city), 18:40, 19:00, 19:10, 19:20, 19:30, 19:40, 20:00, 20:20, 20:40, 21:00, 21:20, 21:50, 22:10(Late-night Bus), 22:30(Late-night Bus), 22:50(Late-night Bus), 23:10(Late-night Bus), 23:30(Late-night Bus)
Station
Daeduk Convention Center, Daejeon Government Complex, Dongboo Cross-Country Bus Terminal Center
From Downtown Seoul KTX Express Train

Take the KTX Express Train at the Seoul Train Station headed for the city of Daejeon(1hour)
Take a taxi from the Daejeon Train Station To ETRI

Express Bus

Take the Express Bus at the Express Bus Terminal in Banpo-dong headed for the Daejeon Government
Complex Building(2hours)
Take a taxi form the bus stop to ETRI

Seoul Office T.+82-2-587-7001
▪ Address : 63, Seochojungang-ro, Seocho-gu, Seoul, Republic of Korea
Seoul SW-SoC R&BD Center T.+82-31-739-7200
▪ Address : 22, Daewangpangyo-ro 712beon-gil, Bundang-gu, Seongnam-si, Gyeonggi-do, Republic of Korea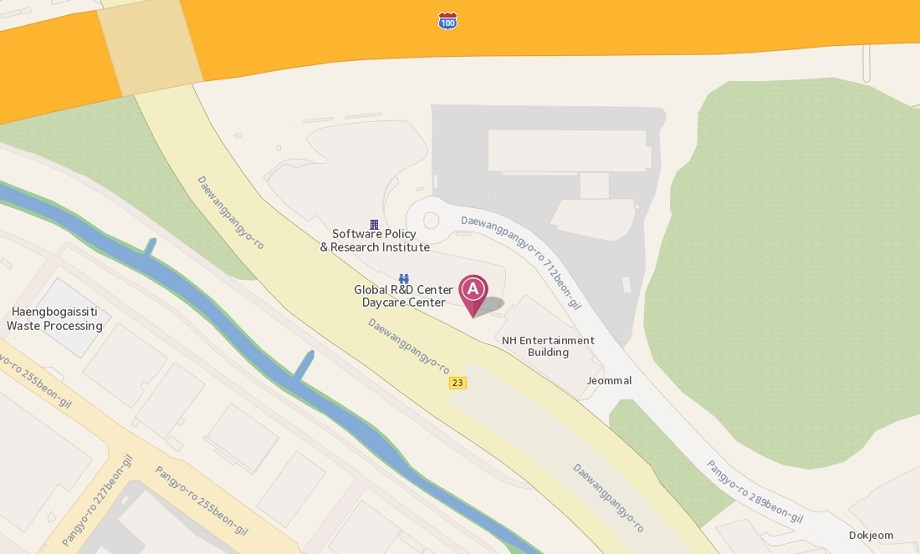 Honam Research Center T.+82-62-970-6501
▪ Address : 11, Cheomdangwagi-ro 176beon-gil, Buk-gu, Gwangju, Republic of Korea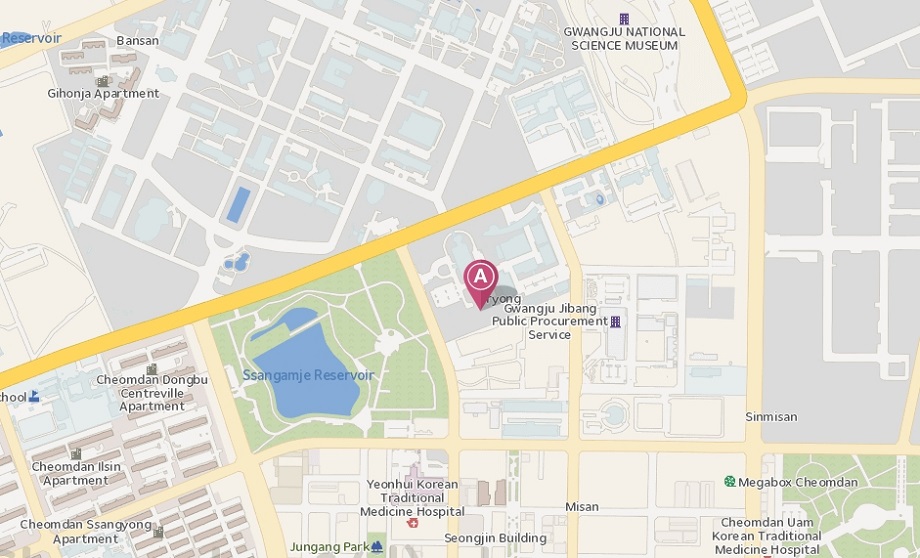 Daegu-Gyeongbuk Research Center T.+82-53-670-8000
▪ Address : 1, Techno sunhwan-ro 10-gil, Yuga-eup, Dalseong-gun, Daegu, Republic of Korea