Digital Biomedical Research Division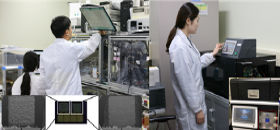 We are faced with a paradigm shift that maintains a healthy life through prevention and management of disease instead of diagnosis and treatment, caused by social problems such as entry into the aging society and surge in medical expenses. Thus the need for technology development, through convergence of ICT and bio-medical technology, to reduce medical costs and improve medical welfare is increasing.

The Welfare and Medical ICT research Department applied ICT technology to biotechnology and medical services to meet these social needs. As a result we aim for healthy 100 years of living by developing medical intelligence solutions. The main R&D technologies include Automated field diagnostic technology to obtain high-quality bio information quickly on site, Dr. Artificial Intelligence technology that predicts the future state of patients by mutual cooperation of medical intelligence, Small / low-cost particle beam generation core technology for precise target treatment of cancer, and Intelligent Medical image analyzing technology.

The department consists of 2 Research Sections.

⬥ Medical information Research Section
Medical information Research Section mainly develops technology related to medical big data analysis and medical imaging. As part of this, we are developing AI PHYSICIAN, medical image processing techniques, and SPHINX(Smuggling & Peril Hyper-intelligent INspector for X-ray image) that apply AI based x-ray image analysis technology to customs.

⬥ Diagnostic and Therapeutic Systems Research Section
Diagnostic and Therapeutic Systems Research Section develops the rapid, accurate and convenient intelligent diagnostic and therapeutic systems to provide the personalized diagnosis and treatment for the early diagnosis and health care of the disease, and enable the constant measurement to improve the health of the people.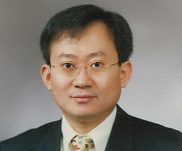 Assistant Vice President PARK, Soo Jun