Digital Biomedical Research Division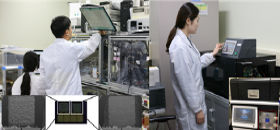 We are facing a paradigm shift from diagnosis and treatment of diseases to maintain a healthy life through prevention and management due to social problems such as entering an aging society and rapid medical expenses. In addition, there is an increasing demand to secure competitiveness in the biomedical technology industry by overcoming the limitations of biomedical R&D, cost and time.

In order to meet these social needs, the Digital Biomedical Research Division applies ICT technology to the bio and medical fields to realize a healthy 100 years of living by developing medical intelligence solutions. We are also developing new bio medical technologies by utilizing digital technologies such as artificial intelligence with Biomedical big data.

Major R&D technologies include technology that generates medical intelligence for diagnosis and treatment of patients from vast clinical data, technology for high-quality 3D medical imaging, digital biomarker detection technology for disease diagnosis and management, digital Raman molecular imaging technology for high-precision disease information acquisition, artificial muscle technology for personalized muscle strength support, particle beam generation technology for precise treatment, Medical-community linked rehabilitation exercise big data platform technology, AI-based personalized rehabilitation exercise service technology.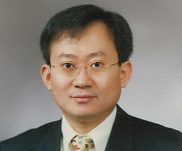 Assistant Vice President PARK, Soo Jun