Deep Neural Networks for Forest Fire Detection from UAV
Writer

Su-Jin Youn

Date

2018.07.23

Hits

6866

File
Deep Neural Networks for Forest Fire Detection from UAV
Technology Summary
The technology is developed for disaster recognition and response by utilizing an UAV (Unmanned Aerial Vehicle) and an image analysis server.
Deep convolutional neural networks(CNNs) were selected as a fire detection method for the image analysis system.

The system is comprised of UAV control system, image analysis system, disaster forecasting system, Web-based visualization system, alert system, and disaster response scenario database.

The procedure including the image capturing, transferring and analyzing is performed in real time in order to provide

immediate

recognition result to a decision

support system for disaster management.



The system can be extended to support other kinds of disasters like flood and earthquake.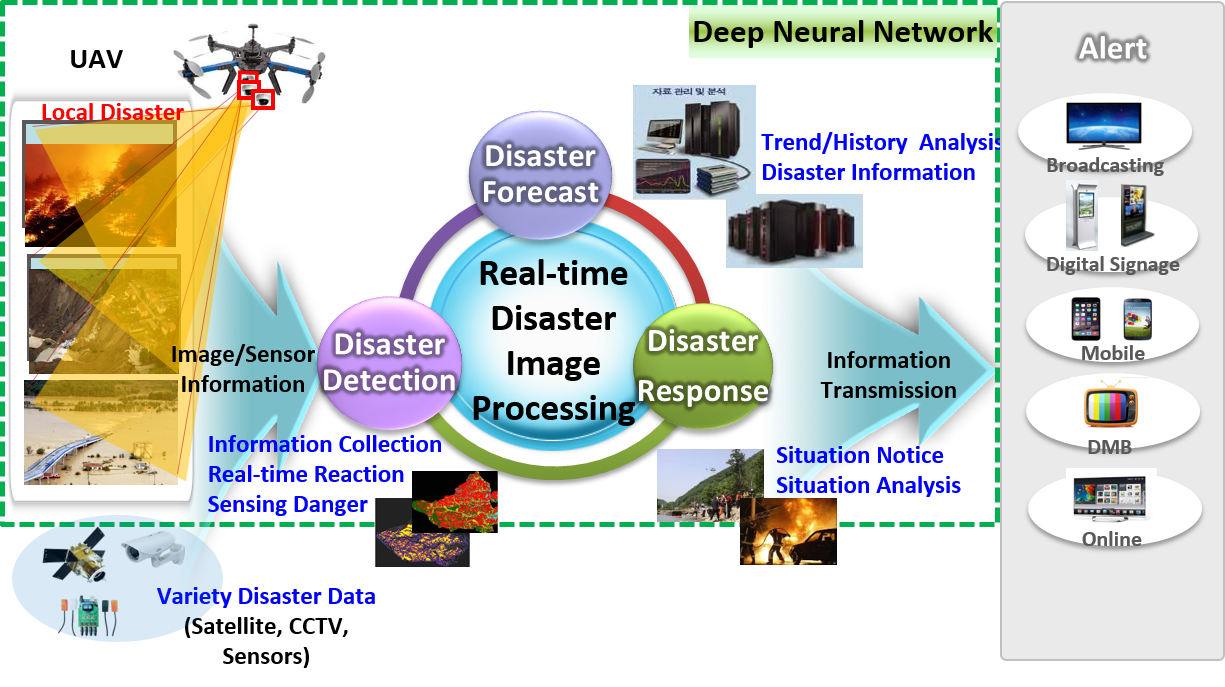 Contact Info.: Su-Jin Youn, +82-42-860-5092, sjy@etri.re.kr