Human Body Communication(HBC) Technology
Writer

Su-Jin Youn

Date

2018.04.16

Hits

8271

File
Human Body Communication(HBC) Technology
Technology Summary
- A human body communications (HBC) supports high rate data transmission with low power consumption and high-level security by adopting frequency selective digital transmission (FSDT) technology.
- HBC is a suitable interface for users to form links between wearable / implantable systems based on wireless body area networks (WBANs).
- Wearable / implantable devices with HBC can be easily connected to a host system by a simple touch action, and multiple devices can be accessed to the network unconstrainedly.
- HBC can be applied to various business areas such as bio-diagnostics / healthcare / security / authentication services requiring high level security and long service time.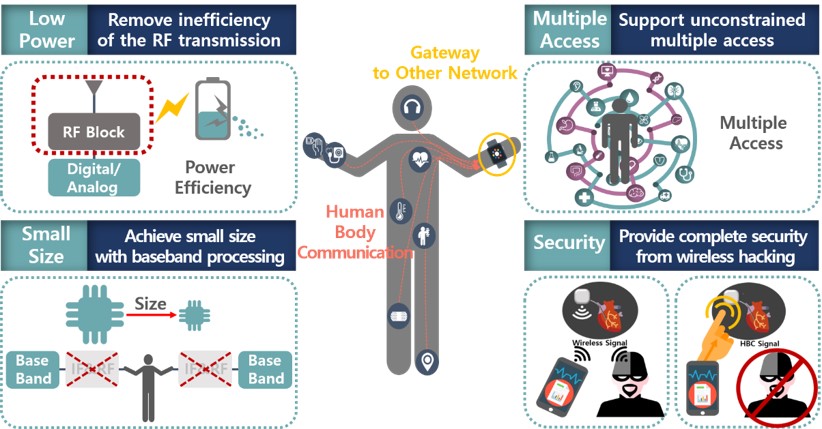 Contact Info.: Su-Jin Youn, +82-42-860-5092, sjy@etri.re.kr