Solar technology of flexible Cu(In,Ga)Se2 (CIGS) thin film
Writer

master

Date

2017.03.10

Hits

9288

File
Solar technology of flexible Cu(In,Ga)Se2 (CIGS) thin film
Cu(In, Ga)Se2 (CIGS) compound semiconductor has a direct-transition-type energy

bandgap. Also, because of its highest light absorption coefficient among all

semiconductors, it is possible to manufacture a high-efficiency solar cell with a

thin film of 1 ~ 2 ㎛ thickness.




The thin film solar cell with metal or plastic substrate instead of traditional glass

substrate has a high output ratio.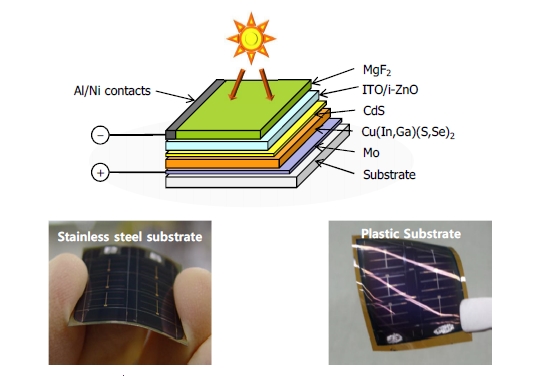 Contact Info.: Su-Jin Youn, +82-42-860-5092, sjy@etri.re.kr